Age: 41
Birthday: 21st June
Chris Pratt is an American actor, known for starring in both television and action films. He rose to prominence for his television roles, particularly as Andy Dwyer in the sitcom Parks and Recreation (2009–2015), for which he received critical acclaim and was nominated for the Critics' Choice Television Award for Best Supporting Actor in a Comedy Series in 2013.
He also starred earlier in his career as Bright Abbott in the drama series Everwood (2002–2006) and had roles in Moneyball (2011) and Delivery Man (2013).
Pratt went on to establish himself as a Hollywood leading man in 2014, with lead roles in two critically and commercially successful films: The Lego Movie as Emmet Brickowski, and Marvel Studios' Guardians of the Galaxy as Star-Lord. Pratt starred in Jurassic World (2015) and Jurassic World: Fallen Kingdom (2018), and he reprised his Marvel role in Guardians of the Galaxy Vol. 2 (2017), Avengers: Infinity War (2018), Avengers: Endgame (2019), and the upcoming films Thor: Love and Thunder (2022) and Guardians of the Galaxy Vol. 3 (2023). Meanwhile, in 2016 he was part of an ensemble cast in The Magnificent Seven and the male lead in Passengers.
MIX UP THEATRE MOVIE AWARD NOMINATIONS: 1
2021 - Best Supporting Actor: ONWARD
How do you rate Chris Pratt's movies?
WATCH CHRIS PRATT THIS WEEK
ON TV:
FILM: The LEGO Movie (2014)
Sunday 18th April, Sky Cinema Oscars, 7:00pm
Pratt is hilarious as Emmett in this fantastic animated film based on the popular toy.
FILM: Moneyball (2011) (Age 12A)
Sunday 18th April, Sky Cinema Oscars, 7:00pm
ALSO ON NETFLIX
A very young Pratt plays a baseball player in this sports comedy drama.
Parks and Recreation
All Week, Sky Comedy, 2:30pm & 3:00pm
ALSO ON NETFLIX & AMAZON PRIME
Where it all started for Pratt in this excellent ensemble comedy sitcom.
ON NETFLIX:
FILM: Jurassic World (2015)(Age 12A)
One of Pratt's first big starring roles in the JP reboot.
ON AMAZON PRIME:
FILM: The Lego Movie 2: The Second Part (2019)
Pratt returns to provide the voice of Emmett for the animated sequel.
TO BUY / RENT...
FILM: Onward (2019)
Pratt provides vocals for another popular animated film, this time from Pixar.
Onward is up for a few awards at our first Mix Up Theatre Movie Awards.
Best Film
Best Director - Dan Scanlon
Best Actor - Tom Holland
Best Supporting Actress - Octavia Spencer
Best Supporting Actor - Chris Pratt
What's your favourite Chris Pratt movie / performance?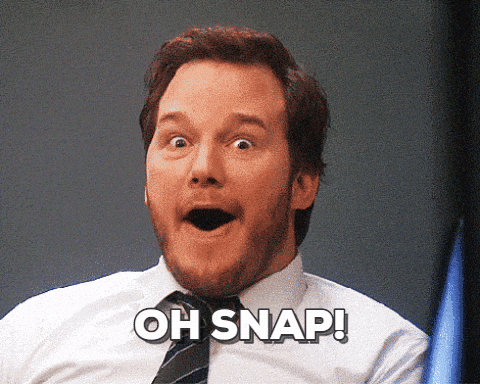 Make sure you are booked in for this week's DRAMA CLASSES